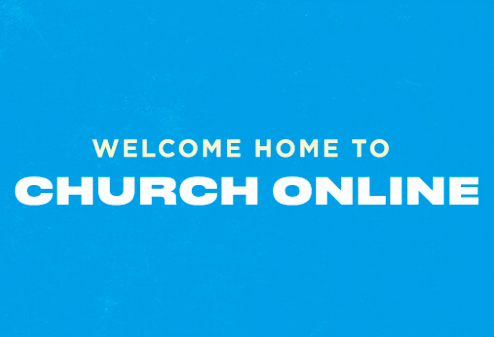 James River Church | Sample COVID-19 Church Update Letter and Online Invite Template
By James River Church | Church Leadership
Dear Church Family,

We want to thank you for your prayers and the encouragement you are giving to each other during this difficult time.Stories are coming in of how our James River Church family is caring and praying for one another.We definitely need each other now more than ever and we need God's continued help and guidance as we navigate these uncharted circumstances.

Yesterday, as you may know, more information was given regarding the urgency to practice "social distancing" - recommending people tono longer gather in groups larger than 10.These restrictions are in place to help stop the COVID-19 virus from spreading.We would strongly suggest that you follow these guidelines for your protection until these restrictions are lifted.

With that in mind, we are launching –WELCOME HOME to CHURCH ONLINE– and will be sharing church together from our homes each Sunday and Wednesday.

Here is what WELCOME HOME to CHURCH ONLINE will look like:
We will connect online at

jamesriver.church

every Sunday at 9am, 10:45am and 12:30pm, and Wednesday night at 7pm.

I will be personally speaking to the church each week, and together we will be sharing life-giving worship.

Campus pastors will be joining in the conversation and connecting with you as we share the services together online.

You will hear uplifting stories and testimonies that will build your faith!

Resources will be available for the whole family (ages preschool to youth) to keep them connected and encouraged.
We want to stay connected with you:
You can click

here

to let us know about what's happening in your life or to update your information, submit a praise report/prayer request.
You can join a Life Group! To get connected with a Life Group just click

here

!
Text and direct message your neighbors, friends and family- invite them to be a part ofWelcome Home to Church Online and watch the Sunday Service and Wednesday Night Prayer Meeting with you.
In spite of the challenges we are facing – God is with us and He is working! You are not alone. You are a part of a faith-filled body of believers who care about you. And Debbie and I are praying for you!

May the Lord bless you and protect you,
may the Lord smile on you and be gracious to you.
May the Lord show you His favor
and give you His peace.

With Love and Faith,

Pastor John
Download the template for this letter below!